Skip to Content
Trust Keyhole Locksmithing Inc. for Commercial Services
Keeping your business safe and secure is one of your top priorities, whether you're a CEO, manager, entrepreneur, or something in between. Perhaps the easiest way to ensure your building and essential documents remain protected is a master key system and lockout protection. The team of skilled business locksmiths at Keyhole Locksmithing Inc. can help you meet all of your needs. We can install state-of-the-art master key and security systems, as well as provide assistance when you're locked out. Beyond system installation, we can also review your current security system and help you choose the upgrades you need most. Our team based in Langley, BC is ready to help you, no matter your circumstances.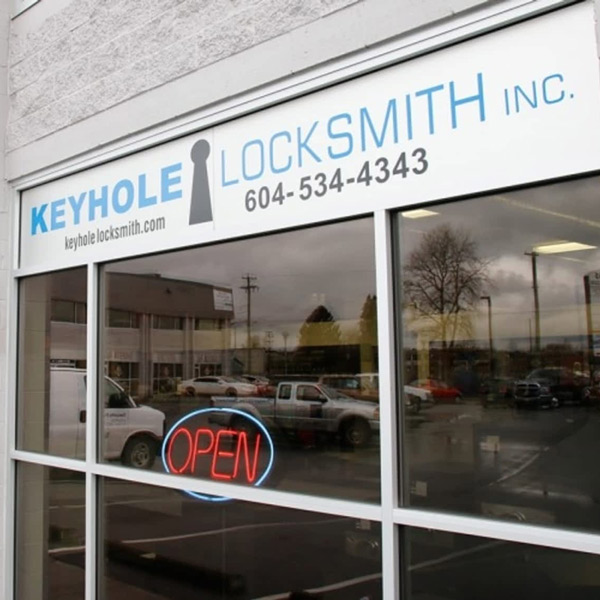 Install an Alarm System at Your Business
An alarm system is one of the best ways to catch an intruder in the act. With an alarm system installed by our team, you'll have peace of mind that your business stays safe. No more will you need to worry about late-night thieves stealing expensive computers or confidential documents. At Keyhole Locksmithing Inc., our professionals will help you choose the perfect alarm system for the ideal level of security. Simply let us know your needs, and we'll match you with the best product.
Get Top-Notch Security with a Master Key System
A functional master key system is crucial for keeping your workplace safe and sound. You might expect intruders to only attempt entry at night, but that isn't always the case. Master key systems protect against unauthorized intruders at all hours of the day. Furthermore, you'll be able to choose which areas of the building certain employees have access to. Not only does a master key make your place of business more secure, but it also adds convenience. A master key eliminates the need for a bulky keyring that you have to sort through each time you need to unlock a room or closet.
Help with Lockouts and After-Hours Emergencies
Keyhole Locksmithing Inc. is your go-to for all of your locksmithing needs. In addition to installing world-class security systems, we also help our valued clients in lockout situations and during after-hours emergencies. We understand safety and security is a round-the-clock concern, so we are available to you 24/7. Regardless of your circumstances, our Langley, BC team can help.
Contact Our Pro Locksmiths Today